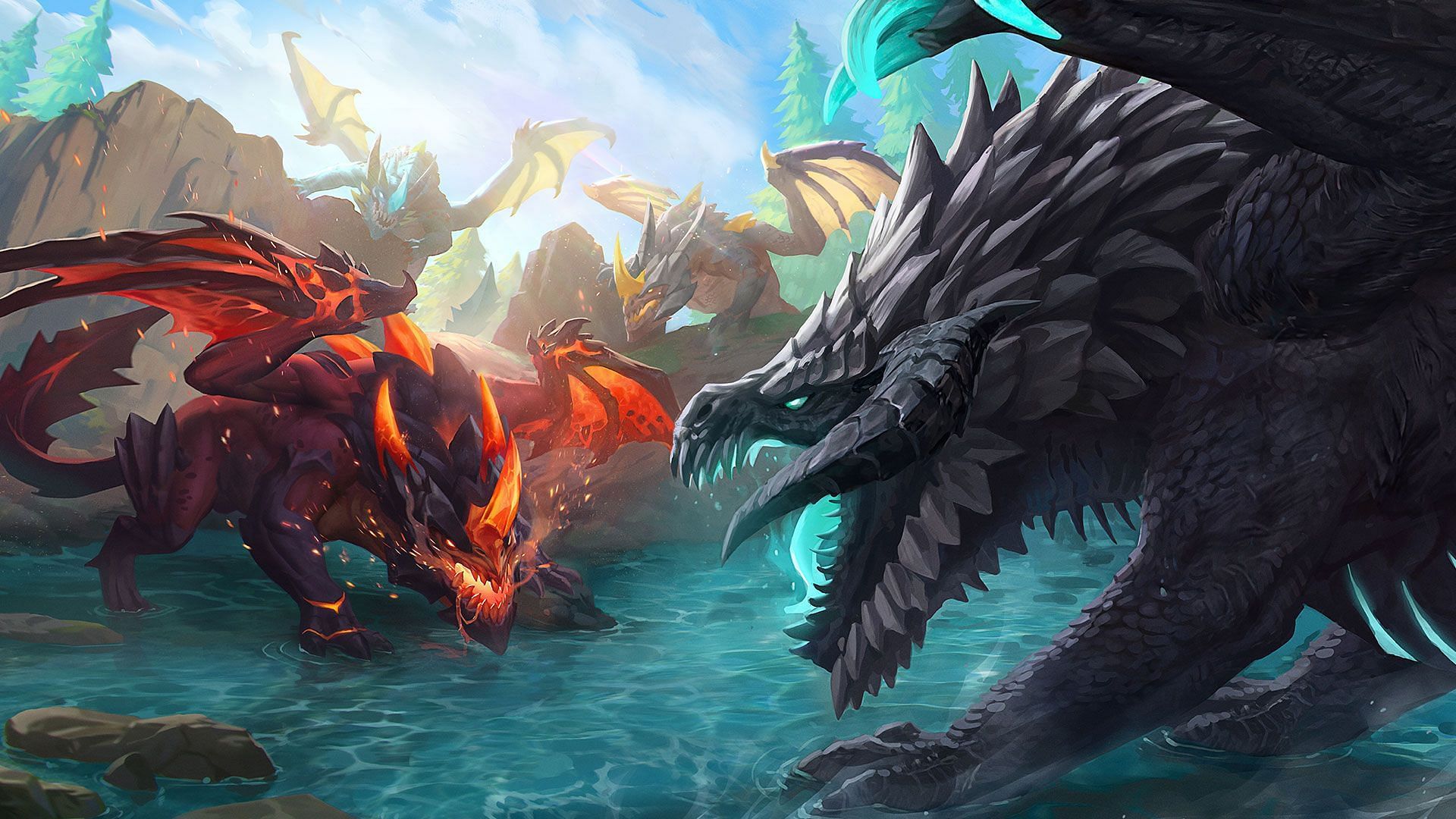 League of Legends: Elemental Rift (Image via Riot Games)

Riot Games – The developers of League of Legends: Wild Rift have announced that the Elemental Rift Update and Star Guardian Event will be released on July 14th. According to the patch notes, future versions of the game will include newer dragons and will eliminate older dragons from the game.
After the release of the new update, players will no longer be able to use Dragon soul. Though the dragon's soul is very important, there are other matches like Dragon Slayers buff to replace it. Buff is a status impact given to the champion that allows them to boost performance by using special abilities.
The article mentions the new buffs and dragons introduced in the Elemental Rift update.
How to get Elemental Buff and Dragon Slayer?
Dragon Slayer – a new buff is rewarded for a player or a team who manages to successfully take down a larger number of dragons. When a dragon is slayed, its elemental buffs will be rewarded. However, when the second dragon is defeated, players will be granted a buff and Dragon Slayer.
Dragon Slayer has the ability to multiplies the power of all elemental buffs. The more Dragons players slay, the more powerful the team becomes.

1. Infernal Dragon
The Infernal Dragon is one of the dragons that will make its debut in the rift. Infernal Dragon increases Attack Damage and Attack Power by 4/8/12% stacking with the number of dragons slayed by the player or team.
When the Infernal Dragon is taken down for its Attack Damage and Attack Power, it will favour players with its Elemental buff.

2. Mountain Dragon
A dragon that lives on terrain in the jungle with massive power in it is the Mountain Dragon. The Mountain Dragons' buff accords players the Armor and Magic Resistance by 6 + 3% / 12 + 6% / 18 + 9%.

3. Ocean Dragon
Ocean Dragon is considered to have the highest stealth among all the dragons. The strength has given rise to a new buff that some extra health regeneration by 3 / 6 / 9% of missing health after every 5 seconds. This ability can be a boon to stay alive in-between fights.

4. Elder Dragon
Though the Ocean Dragon has the highest stealth, the Elder Dragon is the strongest of them all. Players will surely love to slay this dragon for its super-powerful buff to secure victory in the game. The Elder Dragon respawns after every 19 minutes in the course of League of Legends: Wild Rift.
The elemental buff acquired from Elder Dragon deals heavy damage of 60 Damage-Per-Second (DPS) to the enemy for 3 seconds. Enemies with less than 15% health are immediately eliminated.
Elemental Rift is one of the most versatile gameplay updates on League of Legends PC. The same PC level gameplay will be coming to mobile with this update.